Mask Aligner (MJB4)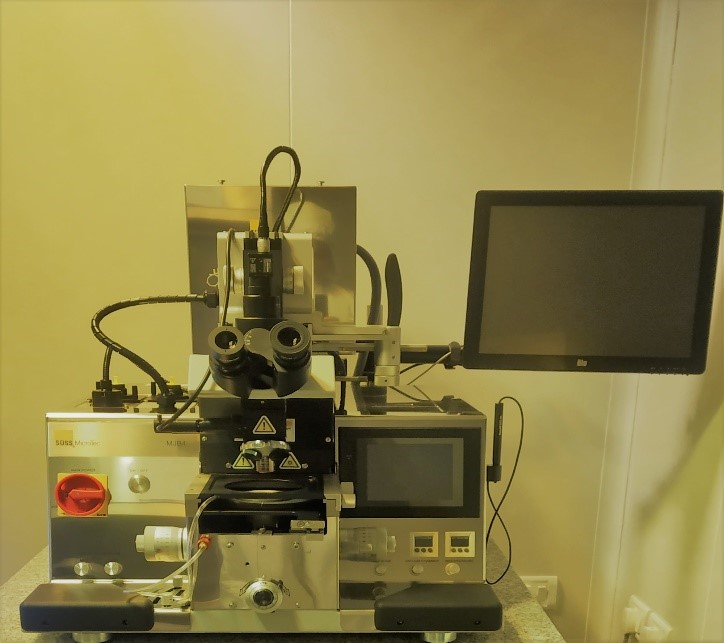 The MJB4 mask aligner is used for making patterns with the optical lithography process. We have several masks of different patterns. After cleaning, coating with proper photoresists, pre baking the substrate, with the help of this mask aligner the proper patterns are being aligned on the exact needed position & made on the substrate with the UV exposure.
Specifications:
Model

MJB4 from SUSS Technology

Working Condition

It uses the principle of optical lithography

Technical specification

Fast and accurate alignment.
Wafer thickness: 0.1mm up to 2.0mm
Resolution: 1.5µm.
Mask size: 5"x5"
UV source: 35OW & 5OO W.

Applications

Micron range device fabrication.