Mask Less Patern Generator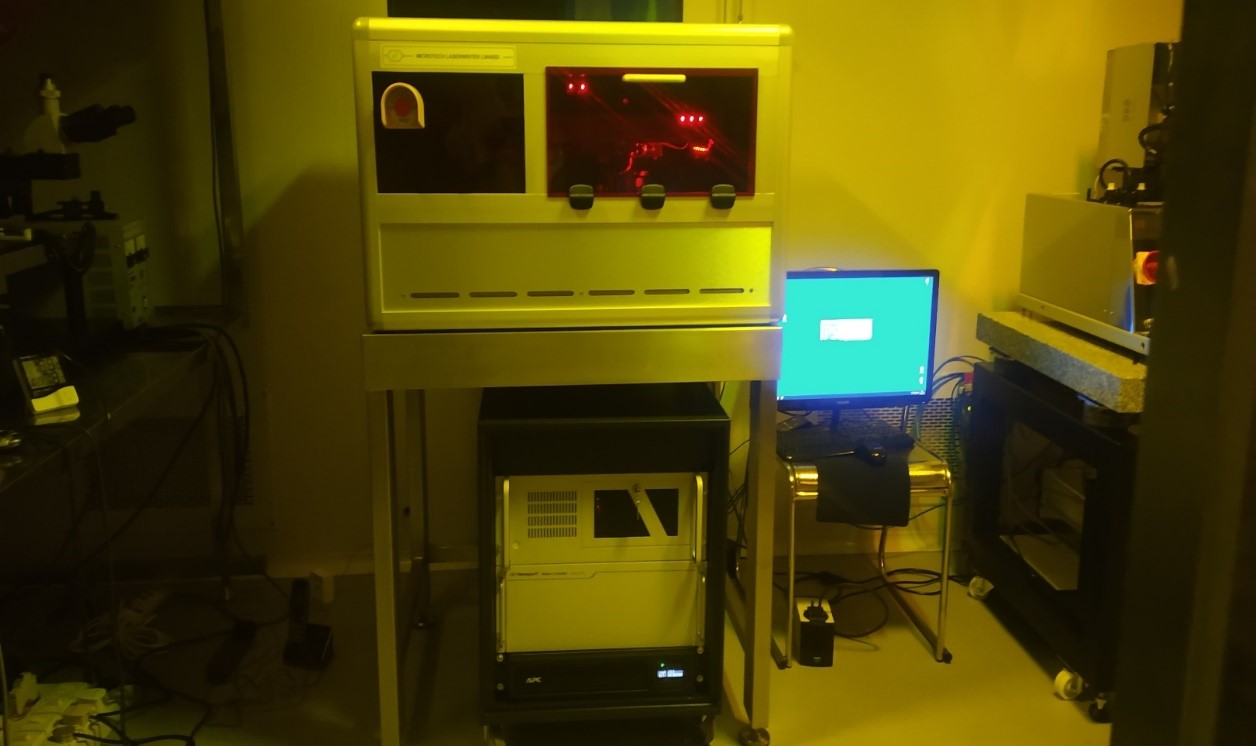 The LaserWriter system by MICROTECH is designed for the definition of microstructures and for surface diagnostics, in applications where a resolution down to 0.8 µm is required. The system transforms a laser beam into a controlled writing tool for photolithographic mask fabrication or for direct in situ processing on planar substrates. Besides direct-write lithography, its optical apparatus and substrate motion management are also well suited for surface inspection, measurement and diagnostics. Hence, the same machine can be used first for producing a pattern and later for inspecting the results.
Specifications:
Model

LW405 by MICROTECH

Working Principle

The patterns are generated by accurately moving the target (mask or substrate) underneath a focused and scanning laser beam

Technical specification

Laser Source: A long-life solid state GaN laser with 405 nm wavelength is used.
Sample size: From 4x4 to 150x150 mm.
Resolution: 0.8 micron
Substrate thickness: From 0 to 4 mm.

Applications

Micron range device fabrication by direct writing
Mask making for optical lithography.