Atomic Force Microscopy (AFM)
System Configurations
Operates in Contact Mode, Tapping Mode, Phase Imaging, Lift Mode, Magnetic Force Microscopy (MFM), Electrostatic Force Microscopy (EFM), Lateral Force Microscopy, Force Spectroscopy.
Optional: Scanning Tunneling Microscopy (STM), Conductive Atomic Force Microscopy (CAFM), Nanolithography.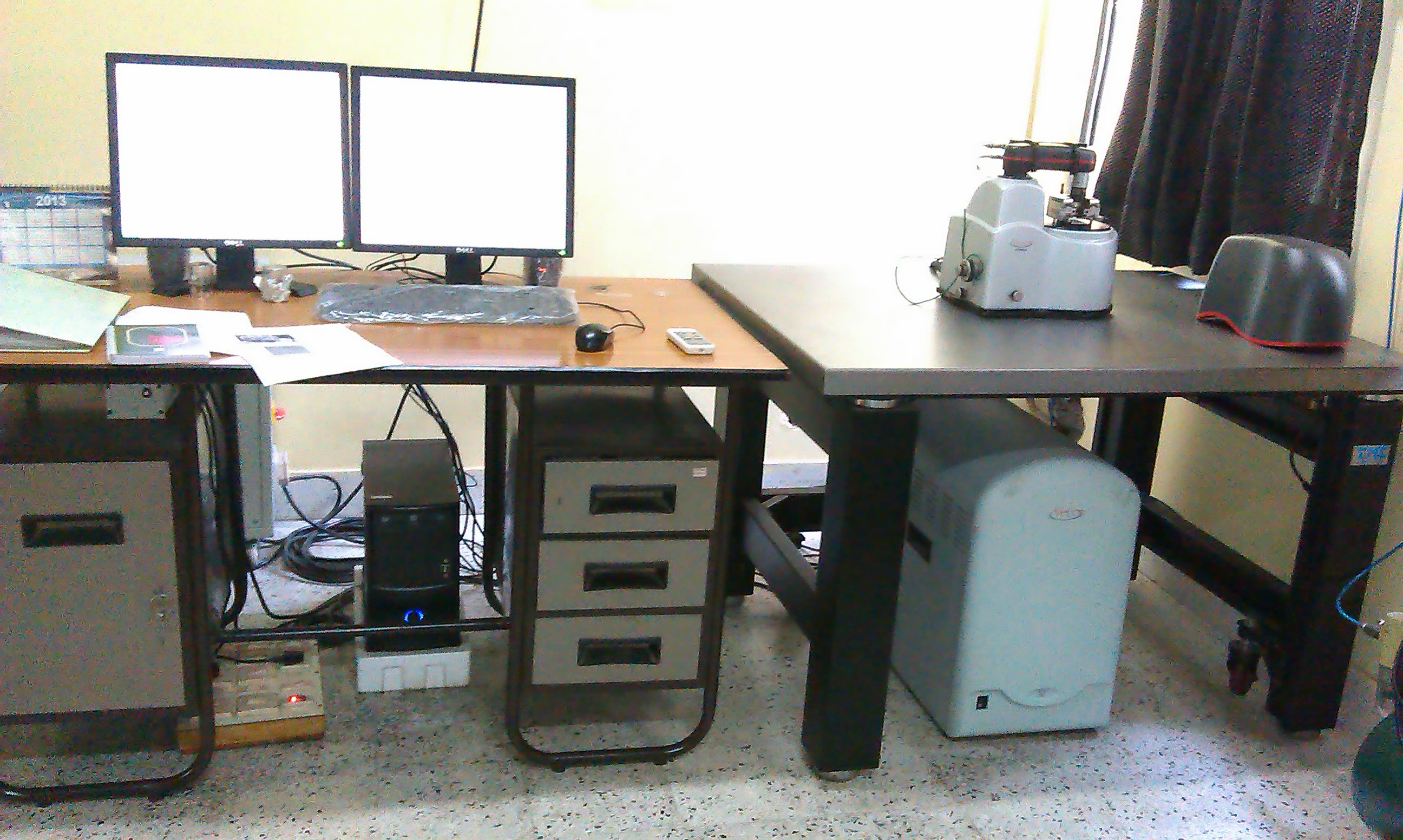 Measurement Performance
Standard
Scanner
Large Area(~90μm) piezoelectric scanner.
Large area scanner
XY > 90 μm, Z > 7.5 μm
Closed-loop XY noise
< 1.2 nm RMS, typical imaging bandwidth
Z-Linearizer noise
< 200 pm RMS, typical imaging bandwidth
Open-loop XY drift
< 1 nm/min
Closed-loop XY drift
< 3 nm/min
Optics
5x motorized zoom, software controlled
10x objective
System software
NanoDrive v8 real-time control & NanoScope Analysis
Operating Environment
Temperature: 0ºC to 30ºC, 32ºF to 112ºF.
Humidity: < 60%; non condensing.